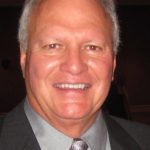 Dennis Riness is or has been an engineer, a financial planner, business owner, philosopher and a perpetual student.  A long and checkered career has uniquely prepared him with the necessary insights and experiences that lead to the integration of the Intentional Sciences™ and Ergonomics of the Mind®.  These two disciplines will revolutionize how we live together and how we learn.
He is available for consulting services on any project that forwards the completion of the American Revolution as formulated in the Overview Presentation of Civilization Engineering®.
To contact Dennis Riness please fill in the form below.